Keeping clients front and center: Essential components of the integrated advisor desktop
Capture Opportunity with Integrated Technology.
The wealth management industry is undergoing a significant transformation. Robo advisors, increasing fee scrutiny, next gen investors, and changing compliance requirements are shaking up the landscape. It's a crowded, complicated space. Growing firms know they need to keep clients front and center to ensure they remain the core focus.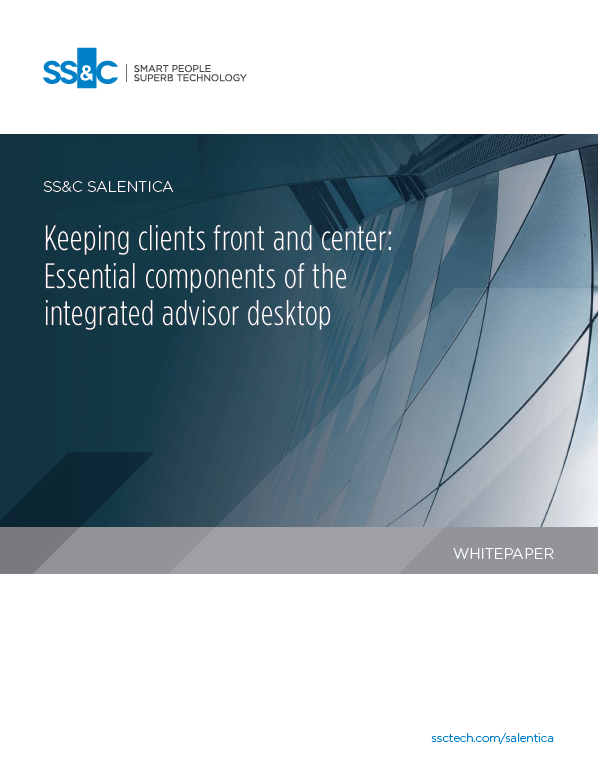 Keeping clients front and center: essential components of the integrated advisor desktop