Your Dedicated CRM Partner
What sets SS&C Salentica apart from the crowd? Our only focus is on providing business and client relationship management solutions for wealth management firms. We understand the intricacies of the financial technology ecosystem and the need to integrate those systems to your CRM — and we are dedicated to driving and delivering a successful implementation.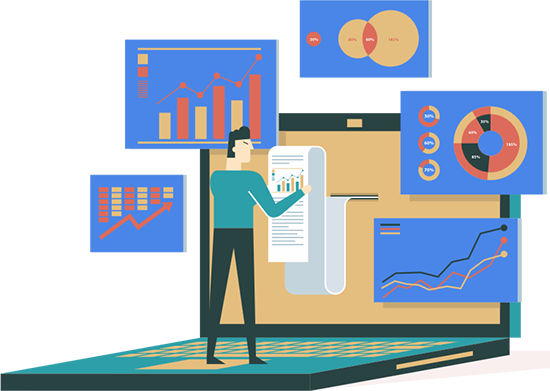 Data Conversion
Our depth of experience in data conversions from a wide array of sources is unparalleled in our industry.

We convert and organize your data into logical tables that allow users to query data elements in an intuitive way. Data from your source system is cleaned and converted using Salentica's proprietary mapping methodology. The process begins with documenting the conversion needs, which provides you with easy-to-follow mapping documentation that shows you exactly where source data lands in the Salentica platform.

Reports on metrics for loaded data are also provided to ensure that all information is properly loaded. Conversions are iterative and flexible, allowing you to modify rules as you review your data migration.
Business Process Optimization
We are the most trusted technology advisor for the wealth management industry.

Business Process Optimization (BPO) drives efficiency and supports growth through faster business execution with higher clients and staff satisfaction levels. For many financial services firms, BPO is the first step in driving value from a business and client relationship management solution.

SS&C Salentica helps you define a set of steps that will lead to a predictable outcome: efficiency, consistency and reduction of risk. A typical BPO project includes:
Objective development
Process consistency
Process improvement
Exception management
Process ownership
Documentation
Workflow automation
Gain efficiency and scalability at your firm with optimized and documented business processes, intuitive workflow automation, dashboards and reports.